Note: there is a difference between the fixed wing version of the navigation light and the four-axis racing quad.
1. Four-axle foot navigation lamp, lamp cover used special material, resistance to fall, impact, not easily broken.
2. Fixed wing lamp, light and thin, with high transmittance, suitable for long distance transmission, please know.
First of all, thank you very much for choosing ZMR product. This intelligent navigation light is the exclusive research and development of ZMR Model, and ZMR Model owns the independent intellectual property rights of this product.
Product features:
1. This navigation light is widely used and can be used in any model of sea and land using PWM signal.
2. This navigation lamp can be used for racing quad footpad, perfect in place of sponge MATS, with special materials, anti-cracking and toughness. Please treat customers differently. Because of the design of the divergent lamp shade, the player can feel the attitude of flight in multiple angles.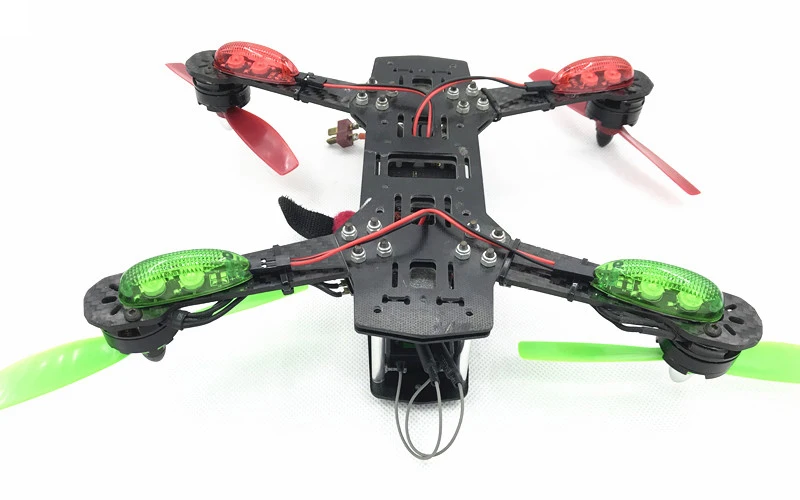 3, there are six functions to choose from, convenient and practical.
4. When operating model equipment, the light of the associated rudder will be activated when the control is not affected.
5. The equipment supports 2-6s voltage input.
6. The navigation lamp control panel is divided into 5V version (using 5050LED light bead) and 12V version (imported 3W high brightness light bead).
7. This product can automatically identify remote neutral point location. In case of abnormal situation, first check whether the remote control is neutral, then please restart the device without power.
8. With the BB sound finder function, the customer needs to cut the buzzer mouth by itself.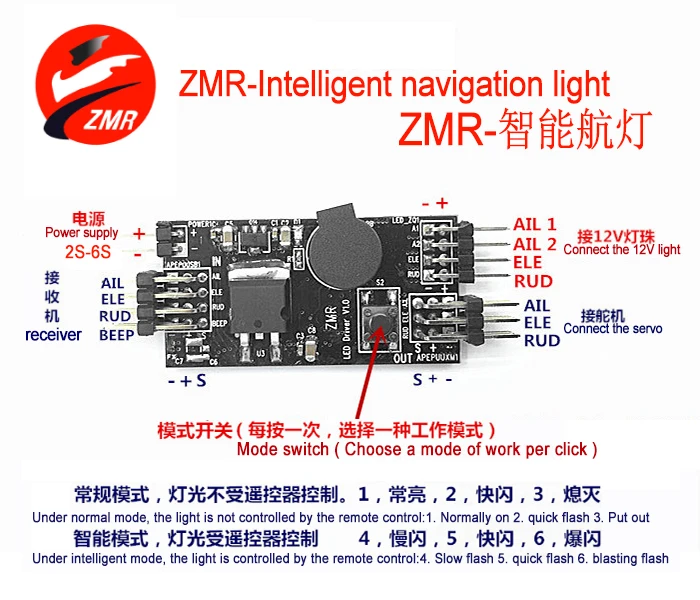 Remark:
1. The input power cannot be turned back, otherwise it will damage the equipment. The original color of the shop is equipped with a 4 color navigation light, which has the anti-connection function.
2. When you use the 12V navigation light control panel, please access the 12V navigation light. When you use the 5V navigation light control panel, please access the 5V navigation light.
3. The navigation light control panel can also be used in the normal LED light belt in the market (please note the version voltage).